---
Bartleby Snopes no longer publishes new stories. The stories we accepted during our 9 years of publication will remain permanently archived on this website.
Bartleby Snopes takes its name from two wonderful characters in American Literature. Our inspiration and love for short fiction comes from Herman Melville's Bartleby, The Scrivener and William Faulkner's "Barn Burning."
The Staff
---
Managing Editor


Nathaniel Tower founded Bartleby Snopes Literary Magazine in 2008. After teaching high school English for nine years, Nathaniel moved to Minneapolis with his wife and daughters where he began a new career in digital marketing and copywriting. His fiction has appeared in over 200 publications. Find out more about Nathaniel's work and his thoughts on writing and juggling here: Nathaniel's Blog
Associate Editor


April Bradley is from Goodlettsville, Tennessee and lives with her family on the Connecticut shoreline. Her work has appeared in Boston Literary Magazine, Hermeneutic Chaos Literary Journal, Narratively, and Thrice Fiction, among others. Her fiction recently has been nominated for the 2015 Best of the Net Anthology and for the Pushcart Prize.
Senior Assistant Editors

Leonora Desar's writing can be found or is forthcoming in Harpur Palate, SmokeLong Quarterly, The Citron Review, Prick of the Spindle, Psychology Today, WomansDay.com and in BARTLEBY SNOPES AS A STORY OF THE MONTH. She received an honorable mention in Glimmer Train's Very Short Fiction Award, and was a finalist for SmokeLong Quarterly's 2016 Kathy Fish Fellowship. Leonora lives and writes in NYC, and holds an MS from the Columbia Journalism School.

Kris Faatz is a pianist and teacher. Her short fiction has appeared or is forthcoming in The Potomac Review, The Kenyon Review's KROnline, and Reed Magazine, among others. Her first novel, To Love a Stranger, draws on her experience of the classical music world, and was a finalist for the 2015 Schaffner Press Music in Literature Award. In all areas of her work, Kris enjoys exploring the connections between verbal and musical storytelling.


Samuel Nichols is an undergraduate creative-writing student at Missouri State University. He is also a believer in Jesus Christ, a husband and father of two, a phlebotomist in the evenings, and a mean fiddle player. Okay, not really about the fiddle. But everything else is true. He also writes! You can find his fiction in the pages (and webpages) of Moon City Review, Prairie Margins, and Monkeybicycle.

Atossa Shafaie received a B.A. in English literature from George Washington University and an MFA in creative writing from George Mason University. She served as Fiction Editor for So To Speak and the Publications Assistant at AWP. Her work has been published by Scribes Valley, Dreamquest One, Coffee House Fiction, Fish, Savage Press, and Winning Writers. Her flash fiction earned honorable mention by Glimmer Train. She is currently working on her first novel.
Assistant Editors

Danielle Dyal studies English Writing and Communications at the University of Pittsburgh, where she writes and reads too much while drinking tea. She has been published in Collision Literary Magazine and The Journal of Compressed Creative Arts, and aspires to write novels that can one day be the basis of theme parks in Disney World. Her favorite authors include JK Rowling, George Saunders, and Markus Zusak, and if you let her, she will talk to you about them for longer than you bargained for in an increasingly incoherent manner.


Darienne Dickey will graduate from Texas A&M University in May of 2016 with a B.A. in English Creative Writing and a minor in Sociology. As an undergraduate, she was selected for Texas A&M's 2016 Black Box Writers Residency. Her work appears in The Eckleburg Project and the Indolent Books HIV Here and Now Project. She is also an Editor's Assistant at Callaloo, a journal of African Diaspora arts and letters.

Cari Scribner lives in a historic sidewalk village in upstate NY, where, like any hardy New Yorker, she loves orange leaves, sweltering heat and briskly cold weather. She is at work on a short story collection, and a memoir, 6 CAROLINE, about growing up with a father with schizophrenia. Her work has been published or is forthcoming in Gravel, Bartleby Snopes, Brilliant Flash Fiction, the new renaissance, Drunk Monkeys, New World Writing, The Tishman Review, and Vending Machine Press.


Matthew Serback once ate two hotdogs in one sitting. His mother and father are proud of him. In 2016, readers can find his short stories in Scissors&Spackle, The Flexible Persona, and Yellow Chair Review. His works have appeared in other print and online publications. He's currently trying to find a publisher for his first novel and attempting to grow a beard. Forgive him for the beard part.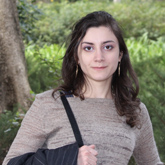 Sophie van Llewyn lives in Germany. She has become a mommy in June 2016. When Baby does give her a bit of time off, she uses is wisely to read and write. Her prose has been published or is forthcoming in The Molotov Cocktail, Ink in Thirds, and Flash Fiction Magazine, among others. She is currently editing her first novel.

Hugo Esteban Rodríguez is a citizen of the former Republic of the Rio Grande and received his undergraduate degrees in Mass Communication and History from the University Texas at Brownsville and his MFA in Creative Writing from the University of Texas at El Paso. His work has been published in The Airgonaut, Spirit's Tincture, Picaroon Poetry, and Donut Factory. He loves sports, tacos, metal, and spending time with his girlfriend and furchildren. He also blogs about writing and mental health at www.dosaguilas.org. And yes, he is a total taco snob.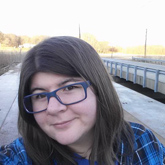 Carey Ford Compton writes science fiction when she runs out of ways to procrastinate. Despite this, she earned a B.A. in English and creative writing from Indiana State University and is currently working on an MFA in fiction from Purdue University. Her writing can be found in Allusions and Manuscripts. Right now she's smack dab in the middle of writing a short story collection that centers on posthuman themes. She often dotes on her two guinea pigs or crochets instead of writing. Find her on Twitter: @CFordCompton.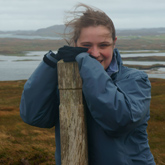 Gillian Walker lives in the UK. She is a long-time reader, a physicist and a fiction writer. Her work can be found, or is forthcoming in Vestal Review, Flash: the International Short-Short Fiction Magazine and FlashFlood. She is editing her first novel, starting her second and has plans for a third, and a fourth.
Adjunct Editors


Christopher T. Garry's works have appeared in Bewildering Stories, Tales of the Talisman, Revenge of the Scammed, Aurora Wolf, Danse Macabre and others. Born in Illinois, he now lives outside Seattle with family and pets. He can be found on the web or in a dark place writing and editing.


Rick Taliaferro is a freelance writer and editor (TextPosit). In his spare time, he spends one hour, or one page, or 200 words per day on fiction. In 2013, his novel Cascades was published, and he is currently rewriting the first draft of a new novel. Before he joined the staff of Bartleby Snopes as an associate editor, several of his stories appeared in the journal.