---
What's New (site last updated on 1/20/18):
Dialogue Contest Returns: Our 9th Dialogue Contest will open in late spring/early summer. More details coming soon. Click here to learn more.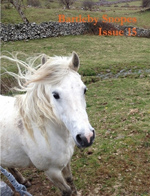 Issue 15 Available Now: The 15th and final issue of our magazine is now in e-book and print format. This issue features over two dozen stories including our five finalists from the 8th Annual Dialogue Contest. Head to the Magazine page to get your copy.
Saying Goodbye: 2016 will be the final year of publication for Bartleby Snopes. Click here to read the full announcement.



If you like what we do here, please consider a donation. Donations help improve the magazine and support contributors.
All work that appears on this web site &copy the Authors.
Search the Bartleby Snopes site for your favorite story or author: