---
Introducing our third flash novel: The Louisville Problem by CS DeWildt, released on October 18th, 2013 in print and e-book. Purchase Your Print Copy Now.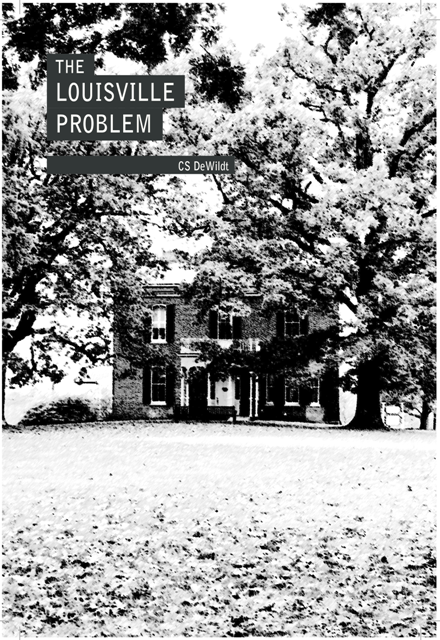 Cover design by Christy Solberg
Order Your Print Version Now

Digital Version Available Now



Description of The Louisville Problem

It was such a minor thing really, the Louisville Problem. One dead man, two beautiful women, a bag full of cash, and one pissed off crime boss. It wouldn't be that much trouble to fix. No more trouble than a murder or two.

What People are Saying about The Louisville Problem

"The Louisville Problem aptly earns the title Flash Novel. In barely 60 pages, CS DeWildt tells a violent and sex-charged tale of crime and dark passion that is a complete story of a very bad man's solution to a complex dilemma."

-- Mike Monson, author of Criminal Love and Other Stories and the upcoming crime novella from Out of the Gutter, The Scent of New Death

"The Louisville Problem creeps along through the narrative, forming a large and hideous shadow. While Jasper Skaggs never comes off as a good guy, he is the guy we all root for. And when he dons that hideous shadow and solves his problems, it makes you wonder if maybe we shouldn't have cheered so loud. DeWildt does it again. Savage, lyrical, unrelenting."

-- Ryan Sayles, author of Subtle Art Of Brutality




Be sure to check out our other flash novel titles.