---
Introducing our first flash novel: The Rink by Matthew Ankeny, now available in print and e-book. Order your own copy below.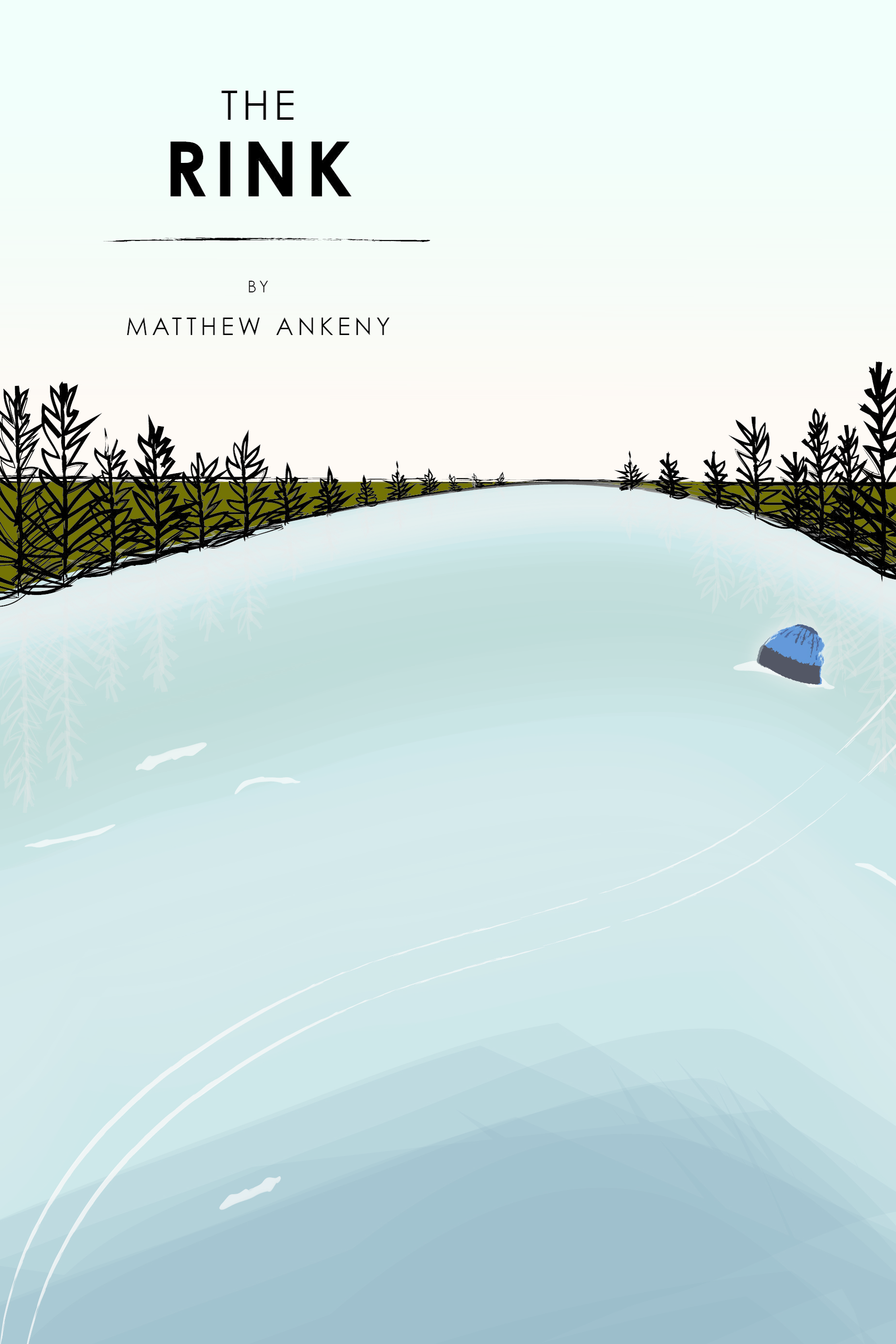 Cover design by Christy Solberg
Purchase your print copy from Lulu

Purchase your e-book from Amazon



Description of The Rink

Life pauses for no one, and Kay and Sandi feel it more than most. Revolving around the skating rink, they experience life as it encircles and absorbs them from childhood to adulthood. Hoping to leave a mark of their presence, they find the opposite happens--their lives slide past and only the rink remains constant. From first dates to final skates, Matthew Ankeny uses the ubiquitous ice rink as a laboratory for inspecting the elements that define our humanity. The Rink is the first flash novel available from Bartleby Snopes Press.

What People are Saying about The Rink

The Rink thus culminates in a poetic meditation that showcases the effectiveness of the rink as metaphor for the ultimate transience of our lives

--Ian Chung (Read the full review at Sabotage Reviews

"In his beautifully rendered flash novel, Matthew Ankeny does the seemingly impossible: in restrained, yet deeply felt prose, he renders the entire arc of a woman's life in just a handful of pages. Ankeny brilliantly uses the piece's eponymous ice skating rink as the blank screen on which her life is projected as she slides from girl to woman to wife to mother, and back again. His characters skate their names into the rink's ice, an endearing, if futile effort to leave a mark. Ankeny, though, leaves us with the enduring sense that the people he writes about are real, with real lives--people whose humanity, unlike their ice signatures, will not soon melt away. Keep an eye out for this guy, you'll be hearing from him."

--Chanan Tigay, author of Unholy Scriptures

"Matthew Ankeny's The Rink is a work of powerful tenderness, hovering on the brink of modest and exalted existence like a still life by Morandi. Ankeny pushes his story into metaphor: he sets his human comedy on the humble stage of a skating rink, which is also the turning seasons, the human scene itself, and the seasons of life."

--Robert Gluck, co-founder of the New Narrative Movement and author of Jack the Modernist and Margery Kemp




Be sure to check out our other flash novel titles.