---
What's New (site last updated on 5/24/16):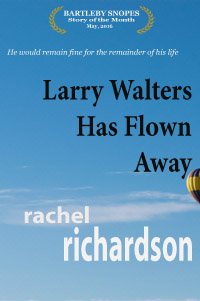 April Story of the Month Winner: Congratulations to Rachel Richardson for earning the April Story of the Month honors with Larry Walters Has Flown Away. Find out more about our monthly contest and read past winners here.
Final May Stories Up Now: This month we're featuring the winners from last year's dialogue contest. Our 2nd Place story was Carolyn Moretti's A Visit with Dr. Wallace and our grand prize winner was Rebecca McDowell's Boogeyman. Head to the Current Stories page to read all the winners from last year. Next month we'll be back to publishing brand new fiction every week.
8th Annual Dialogue Contest Opening Soon: Last year we gave out over $1900 to our five finalist. Will you be a winner this year? Head to our Contest page for more details.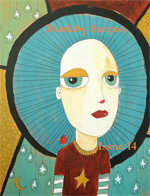 Issue 14 Out Now: The 14th Issue of our semi-annual magazine is now available in e-book and print. This fantastic issue features stories and artwork from over 30 contributors, including our 7th Annual Dialogue Contest winners. Head to the Magazine page to get your issue today.



If you like what we do here, please consider a donation. Donations help improve the magazine and support contributors.
All work that appears on this web site &copy the Authors.
Search the Bartleby Snopes site for your favorite story or author: